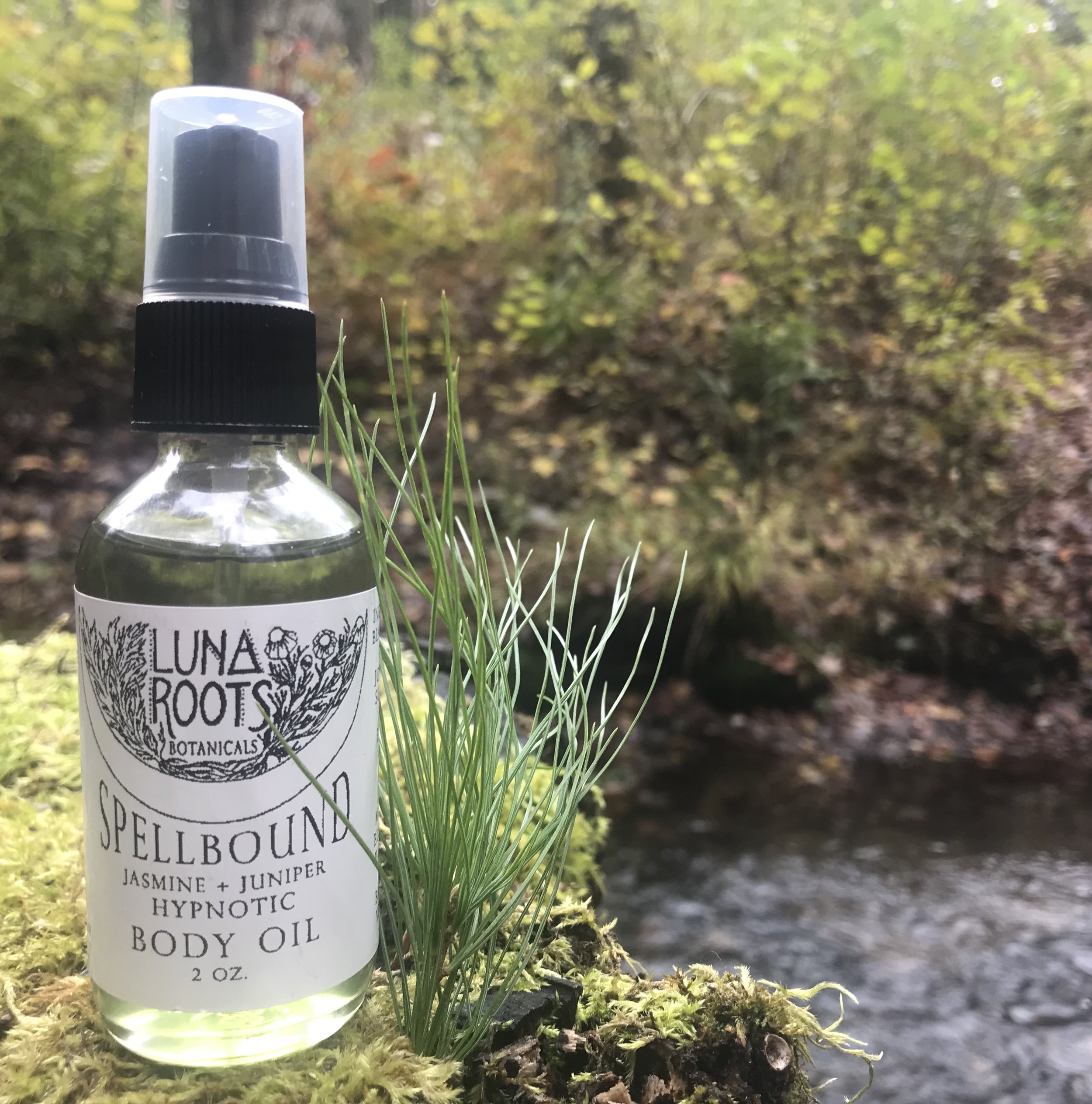 SpellBound Body Oil
A hynotising union of friends of Forest and fields of Flowers- to invoke serenity and clarity.. Allies of Pine Spruce, and Juniper bringing peace and protection and guidance to wisdom. The Harmoniuos musings of Magnolia, a credence beauty and confidence merge with Immortal blooms of Blue Tansy and Jasmine to spark infinite spells of unwavering self love.
Ingredients: Wildcrafted Black Spruce infused Jojoba and Sunflower oils. Essential oils of Jasmine, Juniper, Magnolia, Blue Tansy, White Pine and Fir.
Circulation Boosting and Soothing to inflammation.